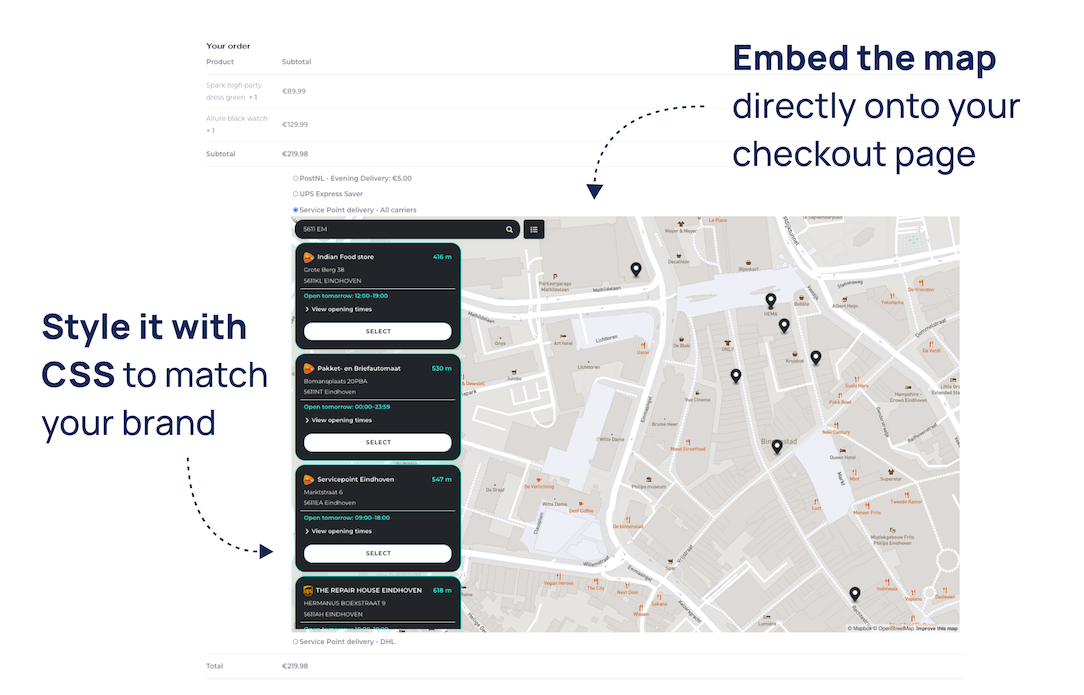 Now with Dynamic Checkout,
embed a map of all your service points directly onto your checkout page
.
Customize it with CSS to match your brand
, and give your customers that top-notch experience they crave.
Additionally, with this release we added a possibility to add shipping costs directly in Sendcloud.
Ready to learn how to set up service point delivery in Dynamic Checkout?
Here's a quick explainer video: